Introduction
Lead generation and nurturing are crucial aspects of marketing in today's digital world. Salesforce Marketing Cloud is a powerful tool that helps businesses create and maintain relationships with potential customers. One of the tools that it offers is Landing Pages, which act as gateways to capture valuable leads. In this article, we will explore how Salesforce Marketing Cloud uses landing pages to improve lead generation and nurturing. This enables businesses to increase their sales and create long-lasting relationships with their customers.
Understanding the Power of 

Landing Pages

: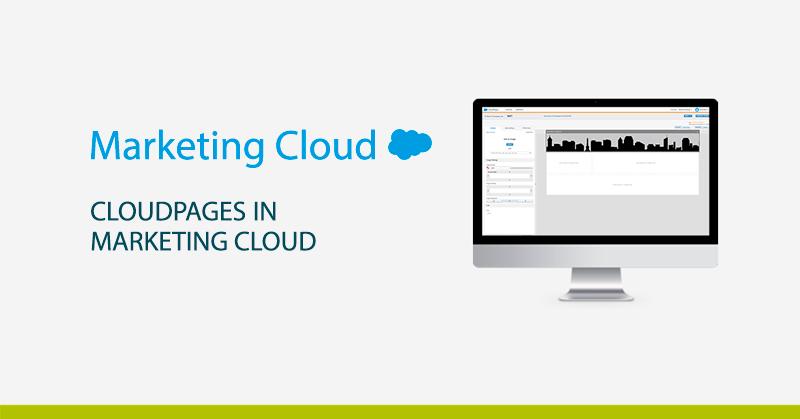 A landing page is a web page that stands alone and is designed to capture visitor information by offering valuable content. It acts as a bridge between a visitor's interest and the marketing goals of a business. By creating attractive landing pages, companies can collect leads, gather data, and initiate the process of nurturing those leads toward conversion.
Salesforce Marketing Cloud enables users to design and deploy landing pages directly within the platform, in addition to its robust automation and nurturing capabilities. This native functionality streamlines the lead generation process and offers several benefits:
1. Seamless Integration: Landing pages created within Salesforce Marketing Cloud are seamlessly integrated with your CRM and marketing automation tools. This ensures that data collected from these pages is automatically synchronized with your marketing database, enabling efficient lead management.
2. Consistency: Building landing pages within the same platform as your email marketing, automation, and analytics tools ensures a consistent brand experience for your leads. The design and messaging align perfectly with your broader marketing campaigns.
3. Data Security: By keeping lead data within the Salesforce Marketing Cloud environment, you can maintain strict control over data security and compliance with privacy regulations.
4. Efficiency: There's no need to rely on external landing page builders or third-party tools, saving you time and simplifying your marketing technology stack.
To create a landing page, follow these steps:
1. Log in to your Salesforce Marketing Cloud account and access the Web Studio to create a Landing Page.
2. Use the intuitive drag-and-drop interface to design custom landing pages tailored to your campaign's needs. Incorporate engaging visuals, forms, and compelling content.
3. Set up seamless integration with your CRM using ampscript and/or SSJS programming and marketing automation workflows, ensuring that leads are captured and nurtured efficiently.
By utilizing the native landing page builder in Salesforce Marketing Cloud, you can streamline your lead generation efforts while retaining the platform's powerful automation and nurturing capabilities.
Designing an effective landing page: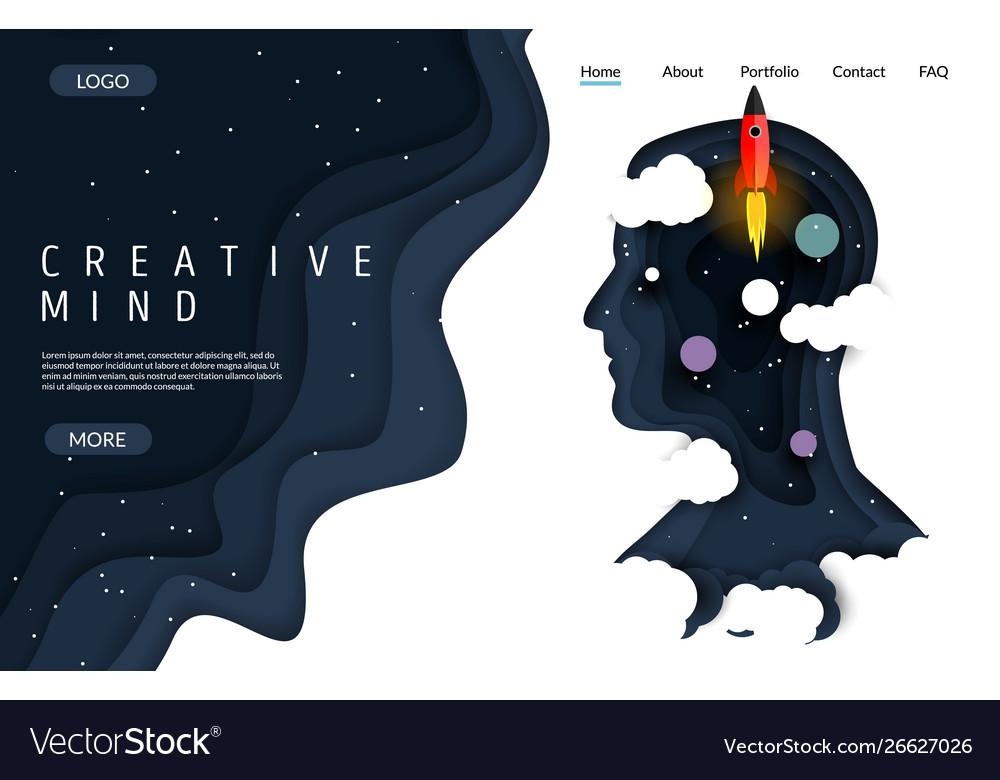 Creating an effective landing page requires more than just coding skills. The aesthetics and design of the page are just as important. To ensure that your landing pages are as effective as possible, follow these best practices:
1. Use clear and concise messaging: Your headline and subheadline should clearly convey the value proposition and benefits of your offer. Use persuasive copywriting techniques to capture visitors' attention and encourage them to take action.
2. Incorporate compelling visuals: Use eye-catching images, videos, and graphics that align with your brand and resonate with your target audience. Visual content can significantly impact engagement and conversion rates.
3. Keep forms simple and intuitive: Request only essential information and keep the form fields to a minimum. Lengthy forms can discourage visitors from completing them. Consider using progressive profiling techniques to gather more information gradually.
4. Include a strong call-to-action (CTA): Place a prominent CTA button above the fold, making it easily accessible. The CTA should clearly communicate what action the visitor should take, such as "Download Now" or "Sign Up Today."
By following these best practices, you'll be able to create landing pages that effectively communicate your message and encourage visitors to take action.
Personalization and Dynamic Content

:
Salesforce Marketing Cloud enables businesses to create personalized experiences by leveraging customer data. By integrating customer data captured through landing pages, you can dynamically populate fields and tailor content based on visitor attributes, preferences, or previous interactions. Personalization enhances engagement and fosters a sense of individualized attention, which in turn increases the likelihood of conversion. 
Automation and Nurturing Workflows: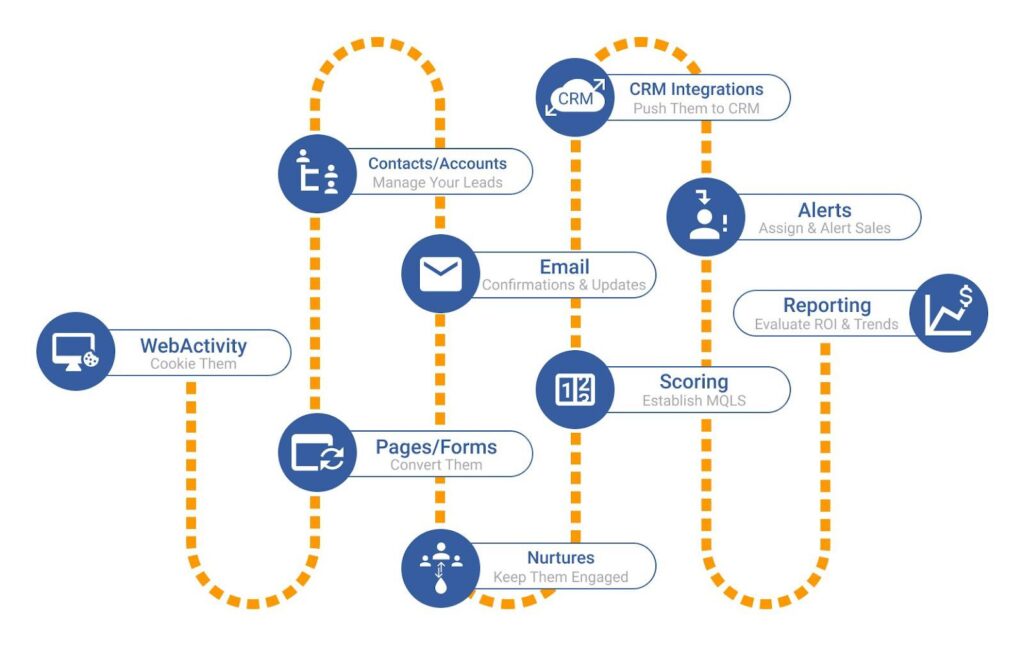 Businesses can leverage Salesforce Marketing Cloud to establish connections with prospects and move them towards conversion through automation and nurturing workflows. This is achieved by providing personalized and targeted content to the appropriate audience at the right time, leading to increased engagement and higher conversion rates. An instance of automation and nurturing workflows using landing pages effectively showcases the capabilities of the tool.
Consider an e-commerce business that specializes in selling athletic gear. The business creates a landing page that offers a free e-book titled "The Ultimate Fitness Guide," which contains valuable tips and workout routines for fitness enthusiasts. Interested visitors are required to fill out a form on the landing page with their name and email address.
Capturing the Lead: Once a visitor submits the form, Salesforce Marketing Cloud automatically captures the data and adds it to a designated list or data extension, which allows for effective lead capture. An automated welcome email is triggered immediately after the form submission, acknowledging the lead's interest, thanking them for downloading the e-book and providing a link to download the content.
Setting Up the Drip Campaign Keeping in mind the Customer's Behaviour: A drip campaign is set up to nurture the lead by sending a series of pre-scheduled emails over a specified period. These emails contain additional valuable content related to fitness, such as nutrition tips, workout videos, and success stories. Businesses can also set up behavior-based triggers that send targeted emails to leads. For example, if a lead opens one of the nurturing emails and clicks on a link to a specific product page for running shoes, it can trigger a follow-up email tailored to their interest in running. This email can provide more information about running shoe options, customer reviews, and even offer a discount code to encourage a purchase.
Set Up Abandoned Cart Reminders: If a lead adds items to their shopping cart but doesn't complete the purchase, Salesforce Marketing Cloud can automatically send a personalized abandoned cart reminder email. This email reminds the lead about the items left behind, offers assistance, and potentially includes a limited-time discount to incentivize them to complete their purchase.
Develop a Lead Scoring Methodology:  Lead scoring is assigning a numerical value to a lead's actions and behaviors as they engage with emails and interact with the website. Once a lead reaches a specific lead score threshold, it triggers an alert to the sales team, indicating that the lead is highly engaged and ready for a sales follow-up.
This can be custom-developed in SFMC using SQL queries, Data Extensions, and Automation Studio. By tracking customer interactions, you can assign and update scores that help you segment audiences for targeted campaigns.
You can use SQL queries to extract and manipulate your data. For example, you can pull in engagement metrics like email opens, clicks, and website visits for each contact in your database. You'd assign different point values to these actions based on their significance to your business. An SQL query can then sum these points to generate a score for each contact.
Businesses can create personalized journeys for leads and increase conversion rates by implementing automation and workflows with Salesforce Marketing Cloud.
To know more about the technicalities behind building your first cloudpage, check out the blog "Exploring Salesforce Marketing Cloud CloudPages". To learn more about creating preference centers using Marketing Cloud CloudPages, the comprehensive piece "Build a cross-cloud Custom Preference Center in Salesforce Marketing Cloud (with attached package)" is good resource!