In today's rapidly evolving business landscape, exceptional customer experiences have become paramount for organizations seeking sustainable growth and long-term success. Salesforce, the world's leading customer relationship management (CRM) platform, offers a suite of powerful solutions to cater to diverse business needs. Two prominent offerings within its arsenal are Salesforce Sales Cloud and Service Cloud. While both platforms revolve around improving customer interactions, they serve distinct purposes in empowering sales and service teams. In this blog, we embark on a comprehensive exploration of Salesforce Sales Cloud and Service Cloud, comparing their features, functionalities, and unique capabilities. By the end, you'll have a clear understanding of which cloud suits your organization's specific requirements, unlocking unparalleled customer success and maximizing your business potential.
Let's get to know a bit about both clouds.
First up is Sales Cloud:-
Sales Cloud is a cloud-based application designed to help your salespeople sell smarter and faster by centralizing customer information, logging their interactions with your company, and automating many tasks salespeople do daily.
Advantages of Sales Cloud:-
With Sales Cloud, you'll have full access to all of the data, tools, and other resources you need to connect with your leads, all from your mobile smart device. No matter where you are, or what device you use, you'll always be ready to grow your business. Focus on Your Customers.
The most celebrated CRM platform.
Sales Cloud is completely cloud based.
Set up Sales Cloud in minutes, with powerful CRM solutions right out-of-the-box.
Customize your CRM.
Accommodate every client from B2C to B2B, from small businesses to enterprise-level giants.
Shorten the sales cycle with automated adaptive campaigns.
Manage your sales territories.
Uncover opportunities to grow your business, with Wave App for Sales.
Use Salesforce Lightning to automate your CPQ process.
Connect across the globe.
Access your data from anywhere.
https://www.salesforce.com/ap/hub/sales/salesforce-advantage-for-sales/#:~:text=With%20Sales%20Cloud%2C%20you'll,Focus%20on%20Your%20Customers
Now let's understand Service Cloud:-
Service Cloud allows you to deliver service to every customer, anytime, anywhere. It is a part of Salesforce's Customer Success Platform, an ecosystem of connected mobile and social tools powered by the cloud.
Advantages of Service Cloud:-
Keep records of every interaction—from chat to social media and email. Provide customer service all day, every day, so that when customers need your help, you can respond. Keep up with other high-performing teams and offer customer service through apps.
Service customers in the most effective.
Stay aware of the latest trends and news in customer support.
Lightning Service Console.
Powerful analytics tool: – Service Wave.
Keep all your information organized.
Provide real-time service with live chat.
When customers need help beyond a phone call or messages exchanged online: – SOS video chat.
Omni Routing.
Prioritize cases correctly based on priority.
Proactively take care of customers: – Dispatcher Console.
https://www.salesforce.com/in/hub/service/advantages-of-using-service-cloud/
Let's get a quick overall look at Sales Cloud vs. Service Cloud:-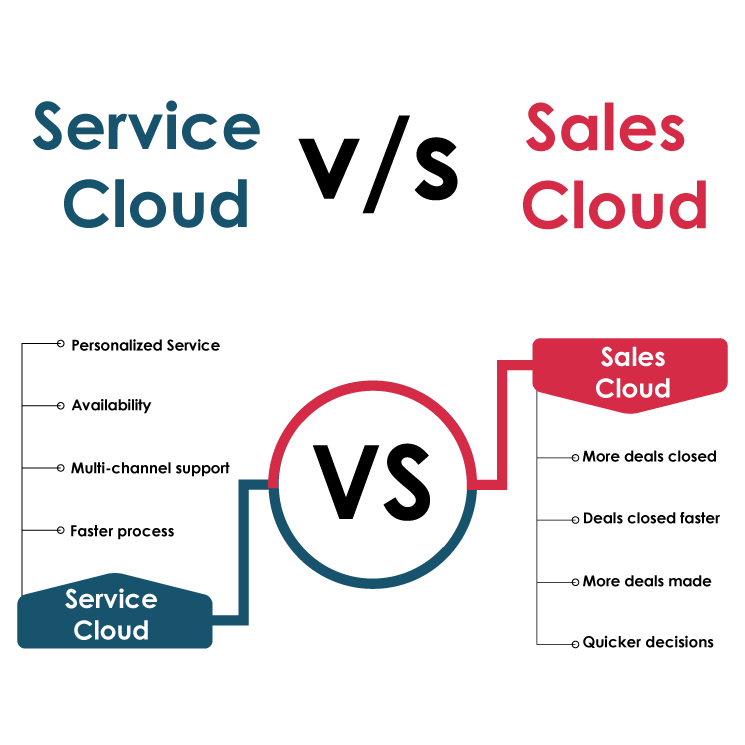 Choosing the right cloud solution for your business depends on your specific needs and priorities. Both Sales Cloud and Service Cloud are powerful tools provided by Salesforce, but they have different focuses and capabilities.
Sales Cloud is designed to help businesses manage their sales processes and customer relationships. It includes lead and opportunity management features, sales forecasting, and collaboration tools to help your sales team work more efficiently. If your primary goal is to increase sales and manage customer relationships, Sales Cloud may be the better option for your business.
Service Cloud, however, is focused on providing excellent customer service and support. It includes features such as case management, customer self-service portals, and knowledge management. tools to help your team respond to customer inquiries quickly and effectively. If your business places a high priority on providing excellent customer support, then Service Cloud may be the better choice.
When deciding between Sales Cloud and Service Cloud, it's important to consider your specific business needs, as well as the size and complexity of your organization. You may also want to consider other Salesforce products that could complement your chosen cloud solution, such as Marketing Cloud for marketing automation or Commerce Cloud for online sales. Ultimately, it's important to evaluate your options carefully and choose the cloud solution that best meets the needs of your business.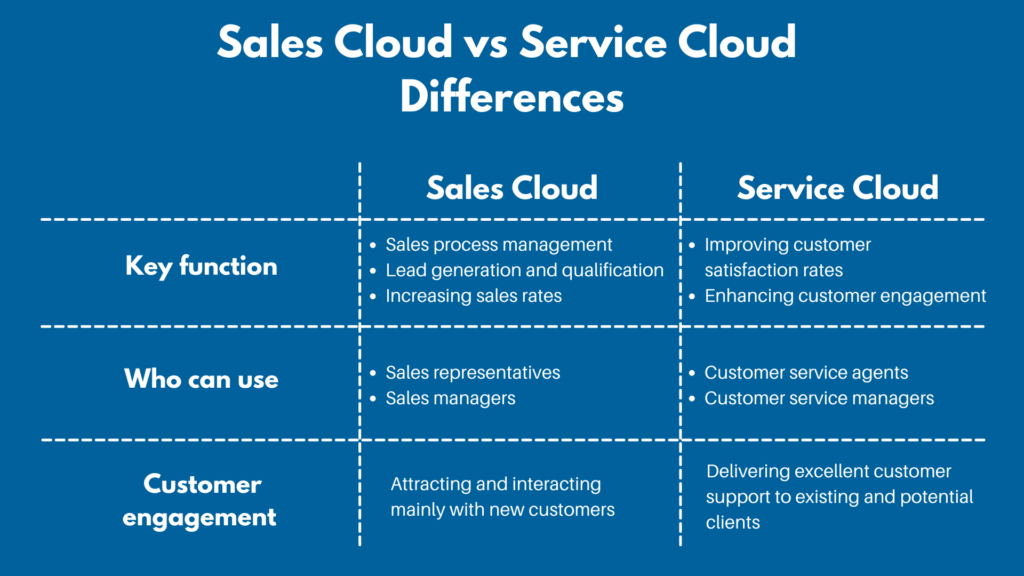 Here we have provided a breakdown of pricing for both the tools to aide in the decision making process. 
Cloud/Pricing Plan

Essentials
(user/month)
Professional
(user/month)
Enterprise
(user/month)
Unlimited
(user/month)

Sales and Service Cloud Bundle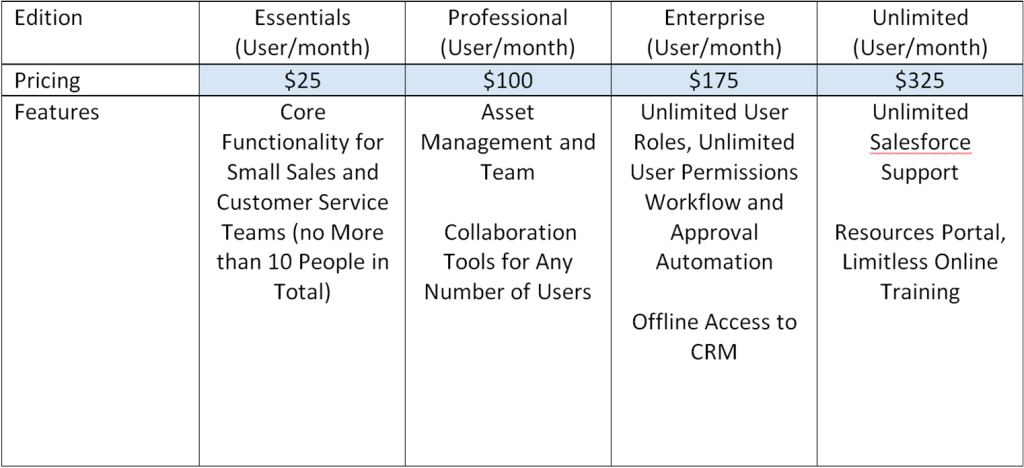 In order to get a deeper understanding using your own actual scenarios, reach out to us by filling out your details at https://genetrix.tech/#ContactUsSection and we will get back to you. Or simply write to us at [email protected] and we can get the best solutions for your problems.