Unveil Your Suite of Success: Our Services, Your Victory!
Implementation & Configuration
We assist companies derive the most from technology. All the requirements regarding Marketing Cloud AppExchange Apps development, Amp Email development and implementation are taken care of by our experts. Our team helps companies configure Salesforce platforms to its optimum benefits.
Each company is unique, and so are their requirements. We believe in building unique solutions for each company and their clientele via Custom Journeys. Our Salesforce experts analyze the data and build customized pathways for maximum customer engagement.
Expert architects at Genetrix help design the data models and provide strategic solutions for Saleforce implementation. We identify the most optimal route for a business in terms of technology implementation and process integration.
We believe in providing each company the best of our services. When out-of-the-box solutions fall short, we pave our own path. We expertise in Appexchange App Development, Cloud Pages Development, Custom Profile and Preference Center Development and creating effective Marketing Cloud Surveys.
Marketing Cloud Support Services
We provide extensive expert support in all the aspects of Salesforce Marketing Cloud. Any hurdles faced by the marketing teams in realms of Journey Builder, Automation Studio, Amp email Development or Application development can be solved by our Saleforce Marketing Cloud Experts. We also provide support to our clients by recruitment consuting.
Emmanuel Macharia
WildlifeDirect
,
We found that the Genetrix Technology team was supportive, and they motivated us to accomplish our goals and stay on track. They were efficient and effective in meetings. They ensured that post-go-live, we had all the tools and documents needed.
Their communication was unambiguous and concise. It was a pleasant experience working with them.
Eyad Khan
Mashreq Bank
,
The Genetrix team has been very supportive in helping us achieve our vision. We have formed a long term partnership for Salesforce and Marketing Cloud support.
Don't Take Our Word For It!
Hear it from our Cool Clients.
Real People, Real Results, Real Smiles.
See Us—Through Their Eyes!
Fixing your relationship with Technology
Ever wondered why you even bought a piece of software in the first place? 🤔
Technology must work for you, not make your life harder. We're here to turn ROI from an abbreviaton to reality – make your Marketing Cloud pay for itself. End-to-end consulting, implementation and customization. We tailor the software to your needs, not change your needs according to software capabilities.
Got Questions? Ideas? Either way, we're all ears!
More of an Email Person? We've Got You Covered.
Nibble on Nuggets of CRM & Marketing Wisdom.
Brain Food for the Business-Savvy!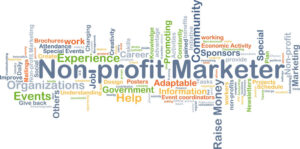 We all know that an organisation that works with the motive to render services to society and not for profit-making is
Explore More >>